PROFORM PRO 7500 Treadmill Review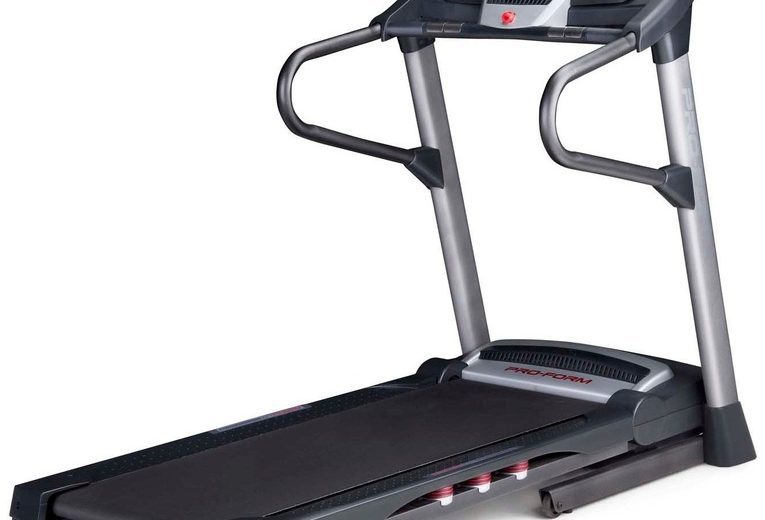 The ProForm Pro 7500 comes with features that are beyond anything you've seen in a traditional treadmill. This one is affordable and ideal for home use. It comes with a spacious 22" x 60" belt, a 4.0 HP motor and a 7" colored touch screen that is capable of internet browsing.
If you have a tablet and want to use it while you work out, then the bracket will allow you to mount it. It can be adjusted to eye level so that your view on the workout data screen won't be obstructed.
There are a total of 34 workouts programmed into the console. If you want, you can add/customize your own workouts with the use of iFit. However, the subscriptions on the iFit are sold separately but if you have it then it can be of great use.
Pros:
Incline/Decline –
If you are more into the intensity then the incline/decline feature of this treadmill is absolutely perfect for you. The track pad can be adjusted from -3% to +15% depending on how intense you want your workout is going to be. If you do this often then it will make your session more efficient and you will even help your metabolic rate boost.
Foldable Design –
If you have limited space in your home then don't you worry because this model is manufactured to be foldable. You can fold the deck in a vertical position thus saving some precious floor space in the process.
Console –
The 7" full-color touch screen displays comes with an Android browser thus making it a popular choice among many consumers. There are 34 workout programs installed on it thus making it convenient for first timers. The console also comes with cooling fans which makes it helpful for your face and body.
ProShox Cushioning –
There is a layer of ProShox cushioning that is running on the deck of this treadmill. If you are also running on the street then you will definitely feel the difference especially on how it reduces the impact that you normally experience on your hips, knees, and ankles.
iPod Port –
If you want to listen to music while working out then this treadmill comes with an iPod-compatible port and console speakers. This will make your workout session more fun and with a beat.
Warranty –
Customers will receive a lifetime warranty on the frame and motor of the treadmill, 2 years of labor and 5 years of parts coverage.
Cons:
Display –
Even though that the console comes with an Android browser, it doesn't allow you to install some apps. In addition, the touchscreen isn't sensitive enough to detect your input thus making it inconvenient to browse through while you're running.
Customer Service –
There are lots of negative reviews coming from users who tried ProForm's customer service. You are entitled to a labor warranty but if any repairs are to be made then it won't be done in a quick manner.
Assembly –
In order to assemble this treadmill, it will take an hour or two before you will be able to complete this step.
Related Link: