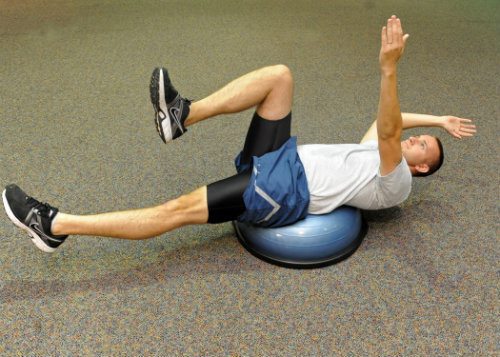 Core exercises like the dead bug exercise is an essential part of any fitness program. These exercises can yield various health benefits and give you a better shape.
The area which is referred to as the core is the midsection of the body and it includes all the muscles in the front, sides, and back. It involves the Traverse Abdominis (TVA), lower lats, and the Erector Spinae Obliques. In addition, it works as stabilizers for the body. If the core is weak, we could develop pains in our back and waistlines. Keeping the core muscles strong can improve our posture and give more strength to other physical exercises.
Nowadays, there is a big push for core training in various fitness centers. Why is it becoming a hit recently?
The majority of the population has eight-hour work each day, plus the two hours of driving on a traffic so basically, there's a lot of sitting. Prolonged sitting without any exercise can weaken the muscles in the midsection.
Unlike the kind of lifestyle thousand of years ago, our forefathers didn't need to have core training since they work from sunrise to sunset doing laborious work at the field.
Thus, the fitness industry boomed to show the people that we need to keep our bodies strong despite sitting for long hours each day. Keeping the core strength will yield powerful body, according to Body-Building.
Some of the core exercises today are crunches, planks, and kicks. Another core exercise that is trending today is what they call as the 'dead bug exercise'. In this article, we will discuss what is a dead bug exercise, what are its benefits, and how to do it properly.