Yowza Fitness Daytona Professional Grade Non-Folding Treadmill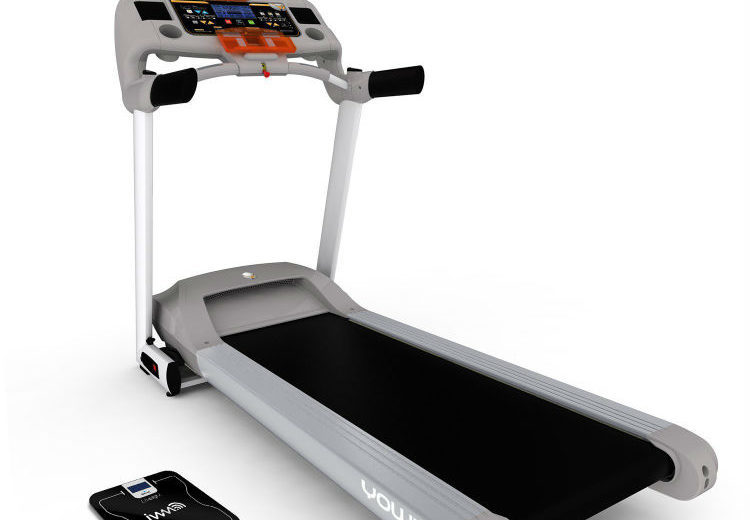 People go through great lengths to in the name of staying fit and healthy but there are others that just want to settle with walking, jogging or running. Moving your body decreases its risk for contracting certain illnesses and it has the ability to increase your immune function and your overall performance.
If you don't have the time to go out of your house and take a hike, you do it at the comfort of your own home with a treadmill. Treadmills give you the feel and the intensity of a jog or a run at the comfort of your own home. Even though you might spend big bucks on having one, the benefit and the comfort it gives will be worth it. Of course not all treadmills have the same quality. You need to find the most suitable one for you to fully enjoy your experience.
Do you want to have the best quality treadmill on the market with a cheaper price? Never to worry for the Yowza Fitness Daytona Professional Grade Non-Folding Treadmill will be the fulfillment of your desires to attain physical fitness, even at home. Optimized by the Intelligent Weight Management (IWM) software, the treadmill is a complete package.
It is easily operated in three simple steps: First, you press the IWM button on the console, followed by stepping into the wireless weighing scale that does not only measure your weight, but your Body Mass Index (BMI) as well and press the start button. You don't need to do some tweaking on your workout settings. The machine does that for you by setting the workout time, the speed of the belt and the incline of the whole ramp. Every piece of data that the machine uses is based on real-time. This means it sets your workout regimen to your current status. Not yesterday, not tomorrow, today.
It is powered by a 3.0 horsepower industrial-grade motor that adds to the support of the 350-pound weight limit. Plus you don't need to worry about the noise for it has a noise-cancelling feature that makes you focus more, not to be distracted. The 20"x60" surface gives you enough space to jog at your preferred style.
Do you love being in the zone by listening to music? Then this is for you indeed. It has a built-in iPod dock and speakers that can let you play your favorite tunes while on the run. And it has even a Swing-Arm shock absorption system that can give your jog or run a more realistic feel.
Here are the specific details to let you know more about:
Has 3.0 horsepower industrial grade-motor with high precision balanced flywheel.
Comes with a 20"x55" multi-ply running belt.
Operates under the Intelligent Weight Management software.
Shock Absorption Desk that provides a soft landing surface in front.
Built-in console that features a controller for the speed and incline, high quality speakers and mp3 jack.
Has rollers with bearings sealed enough to provide excellent belt tracking.
So what are you waiting for? Now is your chance to avail of this product. With only limited stocks available, you better decide fast before it's too late.
Related Links: