Sole Fitness F85 Folding Treadmill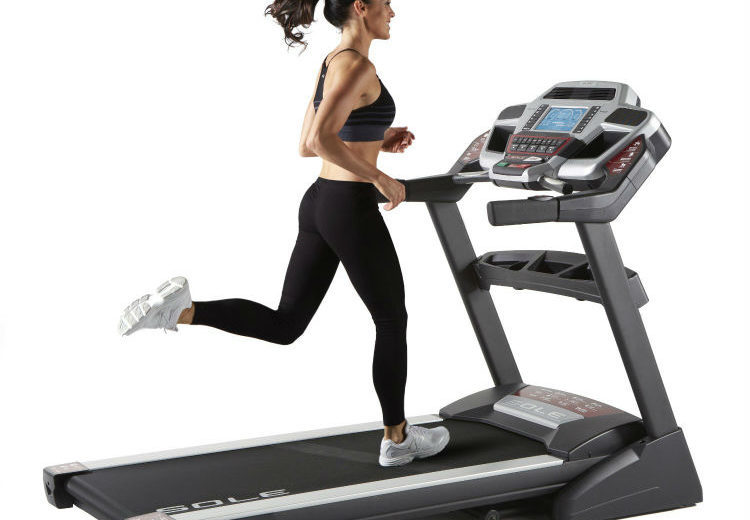 Walking is beneficial in more ways than one. You get to go places while you stay up to par in terms of health and fitness. However there are instances where you can't go out of your house due to certain situations. But you don't need to make that as a hindrance to staying healthy.
The use of treadmills, along with other workout equipment, has been a norm for most people who don't have the time. They come in different shapes and sizes, from sizes that are as big as the ones being used at the gym or small ones that can fit in a small room. Convenience and space-saving are very important nowadays and by using a Sole Fitness F85 Folding Treadmill, you get to reap the benefits of a great workout.
Its foldable feature comes from a patented rack and pinion system with a Safety Lock Deck that sets the deck in place if on an upright position. It's Easy Assist Folding Deck Design allows you step back and watch it unfold right before your eyes.
The Sole Fitness F85 Folding Treadmill's Cushion Flex Whisper Deck provides a more tranquil workout while impact is reduced by 40-percent. Its control console shows you how to adjust settings such as the speed and the incline. Want to know about the numbers that you make? The SOLE LCD display shows you your current heart rate, speed, pace and calories burned. This is one hell of a motivator.
It has six standard workout programs, two user customization programs and two for heart rate control. This helps you know your limits, depending on your age, and it assures you a safe workout experience. It even features a quarter-mile track feature plus a peak and valley graph for other workout programs.
Its strength can be unmatched. With a perfectly welded frame, it can be used by users of all shapes and sizes. The F85 has one of the heaviest duty chassis and motors of their kind. With industrial quality motors and zinc-coated steel flywheels, you get to have a smooth, vibration-free walking surface. Also, two-ply woven belts with four layers contribute to the durability of the machine.
If you like to be in the zone while working out on the treadmill, the Sole Fitness F85 Folding Treadmill is the machine for you. It has a built-in sound system for any music player. Whether it's an iPod, an mp3 player, etc. It's very versatile and with that, you get to focus at a constant pace and enjoy at the same time.
If you have problems and issues related to this product, feel free to contact them through their website, http://www.soletreadmills.com. You can find FAQ's for some of the most common product inquiries. Also if you want to reach out to them real-time, they offer you our customer service representatives willing to assist you with your problems 24 hours a day/7 days a week. Call them by this number, 1-866-697-6531.
If you're going to start, you better start now. You may pass the opportunity for a great workout experience. Buy one and get the chance to be fit and stay fit for as long as you can.
Related Links: