The Values of a Treadmill and the SOLE TT8 Light Commercial Treadmill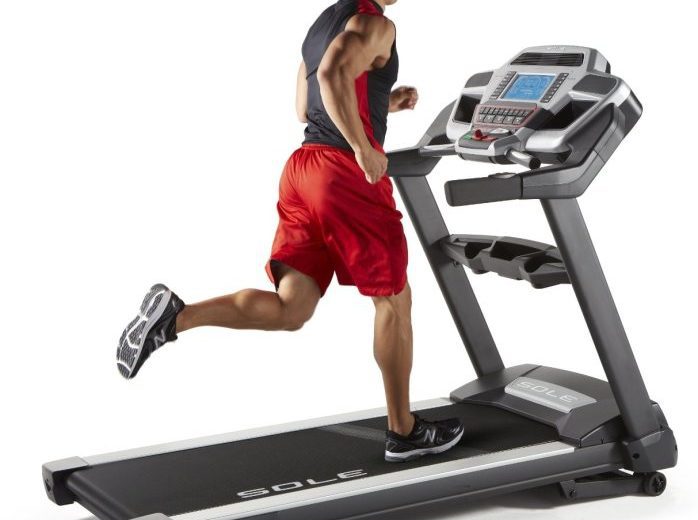 We all aim to look and feel better. Besides eating healthy food and a positive approach in life, exercise helps us to become physically fit. Exercise minimizes the risk of suffering from cardiovascular ailments. It helps us manage our weight, enlightens our mood and builds up energy.
People love to exercise outdoors. They either jog, bike or hike. Many, on the other hand, prefer to workout inside their homes or at gyms for convenience's sake. Wherever you decide to work out, it is important to be consistent in your efforts. Indoor exercise often involves using equipment that assists us in our efforts.
One widely used machine for indoor exercise is the treadmill. It is an apparatus for jogging or brisk walking while remaining in one place.  Treadmills are a popular choice since jogging and brisk walking is loved by many exercise aficionados. Very busy individuals barely have time for outdoor exercises like jogging around the neighborhood or in a faraway location. Having equipment that simulates jogging or brisk walking is a very big help.
The Evolution of Treadmills
Historically, treadmills were brought in before the utilization of powered machinery. They harness the power of animals and humans to do various tasks. As machines run through sheer muscles, the treadmill's major role is to fetch water. The treadmill was invented in 1918 by Sir William Cubitt, an engineer. He came up with the idea of using human muscular power to erase idleness and promote hard work after observing idle prisoners at a prison camp. Mills were used to grind wheat, pump up water or provide power to ventilators in mine pits.
A little over a century ago, a patent for utilizing the treadmills as training equipment was granted.  Predecessors of the exercise treadmills were originally invented by Dr. Robert Bruce and Dr.Wayne Quinton in 1952. The apparatus was originally intended for the diagnosis of heart related diseases and how to monitor each of them.
These days, treadmills are used by medical facilities such as hospitals, rehabilitation centers and clinics. Schools and companies also use them as exercise equipment for students and personnel respectively. Today's mills are driven by motor, compared to previous models which were manually operated.
Advantages
As exercise equipment, treadmills offer several advantages. Its benefits made the device one of the most widely accepted equipment during workouts.
Treadmills are easy to operate. It has an expectable plane which is more convenient to traverse, thus the possibility of tripping is not expected.
Every function or feature of the equipment can be operated by the one who's using it. Many can exercise without altering or changing the format.
Allows the person to come up with an exercise plan then implement his blueprint without apprehensions over the weather. The slanting settings stimulates running in an uphill and downhill way, much similar to jogging on a slope or valley.
You can watch your favorite program on television or converse with someone else while you are busy jogging or brisk walking. Allowing you to exercise at home is very appealing to users.
You can monitor your development in terms of distance, heart rates, calories burned off and several important bodily statistics.
Disadvantages
Treadmills have some drawbacks, just like any gear. They can be expensive, at an average price of around $2,000. The equipment eats up a big space.  They are also limited to brisk walking and jogging. As a result, there are those who got bored after using the mill for weeks because it offered just two kinds of exercise.
Despite a few disadvantages, treadmills are one of the most saleable exercise gears. The positive side outweighs the negatives.
Benefits
Brisk walking or running on treadmills smolders calories. This can obviously lead to weight loss.
Bad cholesterol (LDL) is reduced to a great extent while significantly raising the amount to good cholesterol (HDL).
If it's raining hard outside or the sun's rays are too hot, you can decide to simply do your workout inside a gym. If you have a treadmill, you can exercise inside your house.
Whether you're brisk walking or jogging, the treadmill helps you minimize the dangers of suffering from heart diseases and other sickness.
Treadmills are equipped with a digital heart rate monitor to assist you in checking vital statistics. This lets you check on your progress in relation to your exercise blueprint.
Because of the convenience the gear brings, treadmills continue to be attractive to exercise enthusiasts. It's a workout tool that's present in gyms and many homes whose owners have a deep love for exercise.
The TT8 Sole Light Commercial Treadmill
Built for commercial or home usage, sole light commercial treadmill is a leading brand in the industry for several reasons. The equipment is driven by a strong 4.0 horsepower motor for a consistent, stable and smooth power. You can turn on the mill for extended periods minus any worries. Its cooling system allows you to use TT8 for hours without any fear that the unit might overheat. Maximum speed is set at 12 mph.
Its main features include a 22 inch wide running surface which also gives additional safety and extra comfort for the runner. A reinforced structure provides an ideal base that can withstand up to 400 pounds of weight. The 2 ply belt gives added convenience along with durability. The deck is reversible, which means you have two decks rolled into one.
You can keep yourself busy jogging or brisk walking while having vital statistics monitored thoroughly. T88 is equipped with a Heart Rate Control System complete with a chest strap that's wireless. It has a pulse grip for monitoring heart rates. Important exercise and body stats are displayed on a 9 inch LCD monitor. The wireless monitor provides crucial information. For example, it hands over data regarding your energy exertion level.
The equipment comes with an MP3 media player, including a superior built in speaker. You can enjoy minutes or hours of exercise as your favorite music eases fatigue and helps you jog smoothly.
T88 has a lifetime warranty on its monitor and frame, five year warranty for spare parts as well as two years' worth of home maintenance. The model contains several additional features that set it apart from the rest. If you're planning to purchase a treadmill, you might take a hard look at the T88 SOLE Light Commercial Treadmill. Certainly, you'll enjoy jogging or brisk walking in your living room.
Related Links: