Health and Fitness Blogs that You Need to Check Out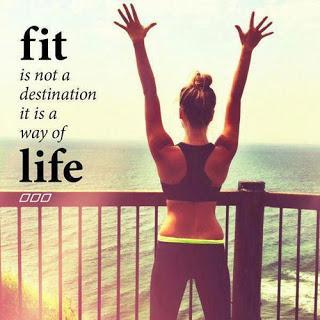 Anyone can write a blog and that is probably the reason why there are lots of it out there on the internet and may even cause us to procrastinate even while at work. With the many blogs and articles available out there, it would be a bit difficult to find which ones are actually trustworthy, informative, entertaining, and provides the best fitness tips.
Time is valuable which is why this article will help you narrow down the best blogs in the internet that talk about health and fitness. These blogs and articles that we're about to show are guaranteed to leave you with an inspiring and positive feeling. Even so, you won't be able to stop reading and you may even find yourself reading more about the other information that they have shared.
So check out these health and fitness blogs/articles that are guaranteed a great read for anyone who is interested on the topic:
Born Fitness –

This blog by Adam Bornstein approaches nutrition and fitness by posting articles that ranges from meal plans to workouts and to physical appearances. According to Adam, no matter what fitness level you are, his words will help provide you with the right motivation to power your workouts, feel better than ever, and fuel your body right. To read more about his engaging works, you can click here.
Girls Gone Strong –

The description of this blog is totally appropriate. But rest assure that what you're going to read in here isn't something that's focused on 3-pound dumbbells but workout tips for women who are into strength training. No matter what your fitness goals are, you can guarantee that in this blog, you will be able to find the right encouragement, advice and support that you need to pump up your workout. There are also some profiles of kick-ass women in here who are conquering their athletic endeavors. So make sure you go to the website of Girls Gone Strong today and start feeling empowered during your workout.
Eat, Lift, and Be Happy –

The all-around fitness badass, Neghar Fonooni, provides in his blog equal parts nutrition and fitness tips as well as empowering thoughts about self-acceptance and self-love. She may not post often as the other blogs out there but when she does, it always has great workout advice sprinkled on it that will surely make you feel much better about yourself. So get empowered by going to the Eat, Lift, and Be Happy blog and start reading about thoughts that could make you love yourself even more.
Nerd Fitness –

This blog takes on an entirely different approach to fitness and nutrition. The blog has a comic book-esque images and design of superheroes that will surely make you feel more enticed to read. But the topics that Steve Kamb puts on his blog are so down-to-earth that you will really agree that he's right. This blog will surely deliver the practical knowledge about nutrition and exercise to help you reach the advanced fitness level in no time. So get into Nerd Fitness right now by clicking this link.
Related Links: