Proform 505 CST Treadmill Review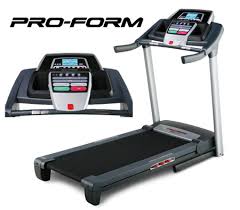 For those who are looking to improve their cardiovascular health and want to lose weight in the process then a treadmill is the most considerable equipment for this instance.
A great treadmill that you should consider for this is the ProForm 505 CST wherein it is ideal for people who have similar goals. There are some innovative features involved in this treadmill that will allow you to achieve great results in a short period of time.
Pros:
Space Saver –
The deck of this treadmill can be easily folded in an upright position so that you will be able to save some precious floor space when it is not in use. This is a convenient feature for anyone who plans on purchasing this model for their home and only has limited space in it.
Backlit Display –
It comes with a 6" display that can clearly show the data on the screen no matter what height you are.
iFit Technology –
This is an innovative technology for a treadmill because you will be able to choose an existing map and use it to have a customized workout. There are also maps from Google and some customizable courses that will help you train during races. You can have a lot of advantage with this technology as long as you have it connected to a wireless connection.
Dual Grip Heart Monitor – You can easily monitor your heart rate during your workout by having a firm grip on the handlebars of the treadmill. This will help you know what your limitations are and how much intensity you can take during your running session.
ProShox –
The ProShox cushioning will protect your joints during the impact of your landing in every step. This will provide lots of comfort especially to anyone who is always experiencing aches on their joints. You will definitely feel the comfort in the ProShox if you sometimes do your run on the streets.
Pre-Programmed Workouts –
There are 15 workouts already installed in this treadmill which are all designed by a licensed professional trainer. You can choose whichever workout you like as long as it matches your fitness goals.
iPod Compatible –
There is a built-in sound system in the treadmill that will let you plug-in your iPod or mp3 player so that you will be able to enjoy good music while you work out. This is a great addition to boost your running session and if you want to move with a beat.
Inclination –
When it comes to increasing the intensity in treadmills, you have to do an inclined walk or job. The ProForm 505 CST is capable of that feature wherein it all can be done in a single touch. This makes it convenient to perform especially when you're doing it in the middle of your run session.
Cons:
Assembly –
The assembly of this treadmill is the main disadvantage that a lot of customers find. It would usually take 2 to 3 hours to complete and you may even need an extra hand in order to accomplish this task.
Related Links: