Having Less Space is Not a Problem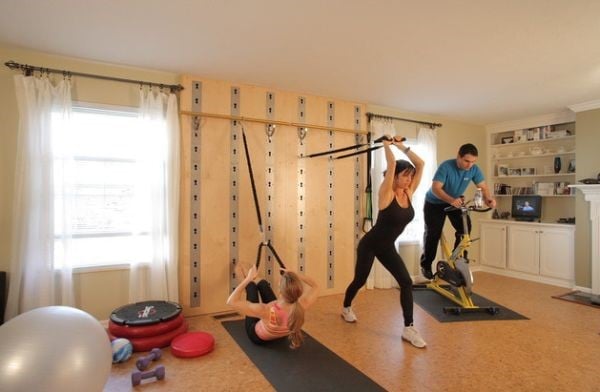 It will be nice if everyone is keeping their health well. But unfortunately, not all have that thinking. Some would love to be healthy but they don't have resources to eat nutritious food. Others also love to have a healthy lifestyle but they don't have much time to exercise or go to gym regularly. Wherever you go, there will always be people who have the same problem as what I have stated earlier.
Space Management
Going to gym would be so tiring especially if you work full time. It requires time, money, and again effort. Instead of being healthy, it will add to your stress. So, if you have the money to invest it would be better if you own some exercise equipment. However, there would be a problem again if you buy those equipment because some really consume much space. What if you only have small space in your house and you want to buy exercise equipment? Would there be solution to that? Good news is that your problem is already solved.
Exercise Equipment for Small Spaces
For those with small spaces yet wants to have equipment to work out, there are exercise equipment designed specifically for your need. Actually you really don't need those heavy equipment for you to lose weight. One the best example is the old time dumbbells. Today, there are innovations for this equipment. There are Adjustable Dumbbells that makes you adjust the weight depending on your level.
Resistance Bands are also one of those equipment that are easy to use, lightweight, and very affordable. If you want to work on your shoulders, back, arms, abs, and core, use Pull-up Bars. With just a single pull up attached to your door frame, you can have that workout you desired. Another equipment is Rebounding this is popularly known trampoline. This one is enjoyed by almost all people except for those who are already old.
Moreover, while seating and doing something, or watching TV, you can try the Mini Cycle. It's like taking a bike but not leaving your post. This equipment will burn you calories, increase heart rate, and improve blood flow and circulation. There is also a Tiny Treadmill if you want it to be inside your small space. This treadmill can be folded for easy storage.
Another cool thing for an exercise equipment is Wall-Mount Pulley System. This one allows you to have a consistent amount of resistance throughout the exercise. The pulley attaches to a wall or doorway. You can attach different weights to the bottom of the pulley according to your level.
To save up some space in your house, buy these equipment. It consumes less space and is affordable. Collect some for your fitness.
Related Links: