What Is the Nordictrack X9i?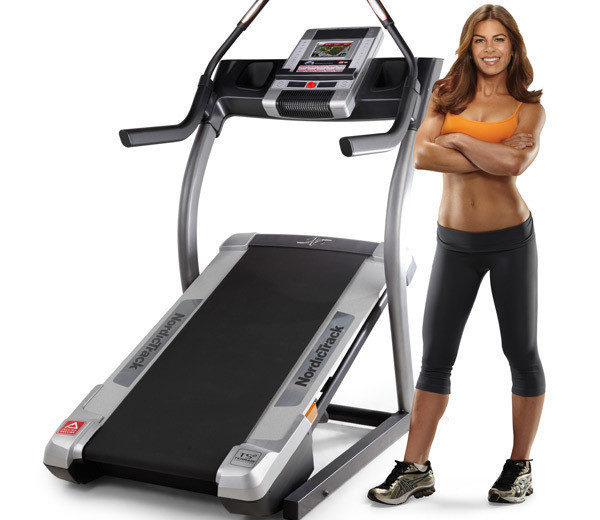 If you are the kind of person who enjoys getting on a treadmill or an elliptical machine, then you may want to consider the NordicTrack X9i. This innovative piece of fitness equipment has much in common with both an elliptical trainer and a treadmill, but it has a number of different features that will help to give you a better workout in less time, with less impact on your joints and bones.
What Is the Nordictrack X9i?
At first glance, the NordicTrack X9i appears as if it is just another treadmill but it works in a very different way. First of all, this has an extra long tread belt that will enable even the tallest person to take very long strides. It also has the ability to incline up to 40°, which is considerably higher than any elliptical or treadmill you may have been on in the past.
What Features Does This Device?
One of the unique features of the NordicTrack X9i is that it includes a wireless system that will enable you to download workouts, track your progress, share your workouts with others, and create a plan to lose weight or get in better shape. This uses Ifit technology, which is quickly becoming the most advanced, innovative aerobic training program around.
The NordicTrack X9i is able to go from 0 to 12 mph with a 0% to -6% decline. It has its own wireless chest strap, heart rate monitor program, and easy to use one test controls that will enable you to quickly or start your workout manually.
This model has a 20" x 62" tread belt, Reflex cushioning throughout the length of the deck to keep you in comfort, and a 3.0 continuous horsepower motor that is quiet and able to withstand up to 350 pounds.
What Do the Reviews Say About The Nordictrack X9i?
When you read the reviews for the NordicTrack, you will see that this equipment is as popular among those who are already in excellent shape as it is among those who are trying to lose weight or start working out for the very first time.
"The console is very easy to use and I enjoy all my time on this. It has really helped me lose weight quickly."
–       Joe, CO (testimony from company website)
"This is certainly the best treadmill I have ever owned. I use it every day and I absolutely love how many calories I am able to burn."
–       Georgiana, WA (testimony from company website)
What many people find surprising is that the NordicTrack X9i is easy to use and it makes working out a lot more fun than simply heading out for a jog or a walk.
"This exceeds all my expectations. I love getting on his every day and all of the workouts are a lot of fun."
–       Jill, SC (testimony from company website)
Where Should You Buy the Nordictrack X9i?
The normal retail price of the NordicTrack X9i is approximately $3,000, but when you buy this directly from the manufacturer online, you can say approximately $1,100 offset price. You will still get a lifetime frame and motor warranty, a five year warranty on parts, and a two-year labor warranty.
Is This The Best Fitness Equipment For You?
The reputation of NordicTrack over the years has always been exemplary, and far beyond that of any other treadmill or elliptical trainer manufacturer. With the NordicTrack X9i, you will have the best of all worlds, with a number of different benefits that you will not find in any other piece of workout equipment. This commercial quality device will help you to get in better shape, lose weight, and actually enjoy your workouts at home.
Related Link: