What Is the Nordictrack Incline Trainer?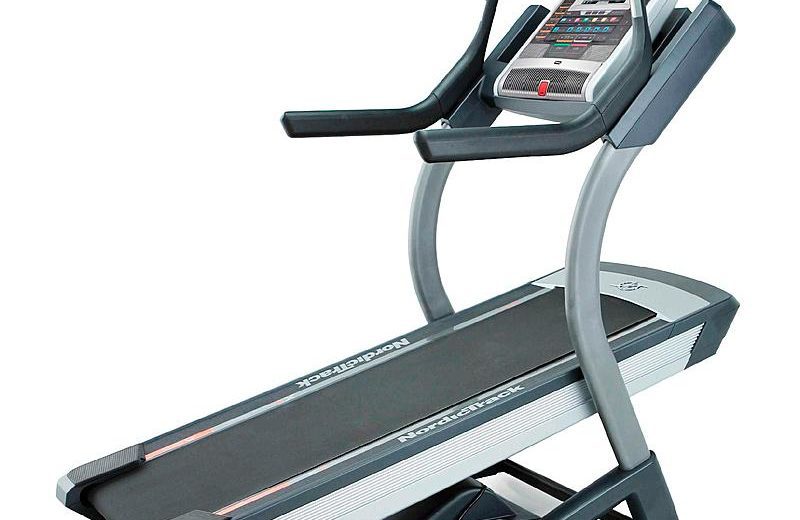 When summer is over, a lot of people headed indoors for their workouts, relying on a stationary bike or a treadmill to get their aerobic workout. But, if you have never been on a NordicTrack incline trainer, then you may be missing out on one of the most effective and innovative ways to burn fat, put on lean muscle mass, and get in great shape.
What Is the Nordictrack Incline Trainer?
The NordicTrack incline trainer looks like a treadmill, but it is able to incline of to 40° and decline down to -6°, making it a very different type of workout than a traditional treadmill. You can run, jog, or walk on this equipment, and still get in remarkable shape by following one of the iFit programs that is built right into the console.
What Features Does This Product Have?
In addition to the intense incline and decline features, the NordicTrack incline trainer has built-in HD video workouts that will help to keep you inspired and interested while you are sweating. These are shown on a full-color 10 inch touchscreen and you will be guided every step of the way by professional personal trainer coaches.
In addition to the technological features found on a NordicTrack incline trainer, you will also get a 20" x 62" tread belt, a 3.0 continuous horsepower motor, a wireless chest strap and a heart rate monitor. For those who are concerned about their joints and bones, NordicTrack has provided Reflex Cushioning, which helps to absorb impact from your steps so that you can walk, jog, or run in more comfort. This cushioning is unique to NordicTrack and help to cushion your feet where they strike the tread, which also helps to keep this equipment much quieter than your traditional treadmill.
What Are People Saying About the Nordictrack Incline Trainer?
A lot of the reviews for the NordicTrack incline trainer or written by people who had previously gone tired of their treadmill workouts and were looking for something that was more vigorous and gave them more results.
"This machine is amazing. I am burning more calories than ever before and really getting in shape."
–       Caroline, MI (testimony from company website)
"The NordicTrack is a really great buy. It feels solid and it is a lot of fun to work out on."
–       Noel, WA (testimony from company website)
This type of workout is ideal for people who are eager to burn fat and lose weight quickly, but also for accomplished athletes or weekend warriors who just want to stay in shape.
 "I would recommend this trainer to anyone who wants to lose weight and get in the best shape of their life."
–       Anastasia, NY (testimony from company website)
Where Can You Buy This Equipment?
It can actually be somewhat difficult to find a NordicTrack incline trainer in stores these days, but you can currently by the NordicTrack X9i online for a highly discounted price. Right now, instead of paying almost $3000 for this model, you can now purchase it for approximately $1100 off that price. When you buy this from the official site, you can also financing over 18 months and get free shipping, too.
Is This The Right Exercise Product For You?
Whether your goal is to get in better aerobic shape, put on lean muscle mass, or lose body fat, using a NordicTrack incline trainer will help you to reach that goal. Of course, you will still need to put in the work and effort and dedicate yourself to working out, but an incline trainer can help accelerate the benefits you see, burning five times the calories with every single step.
Related Links: