Beast Sports Nutrition Creature Creatine Complex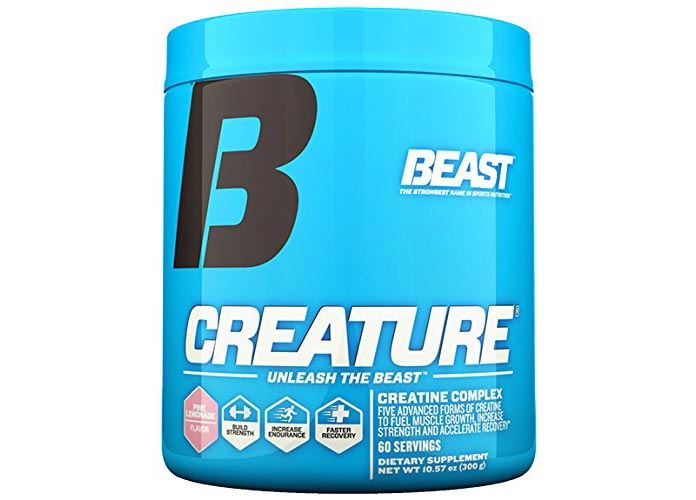 Want to have that extra power and endurance in your daily activities? If you are an athlete or an adventurous person, you will really need to have some supplements that will help you endure the physical activities. If you want your body to be big, to have lean and stronger muscles, you should have supplements to help you with this. With this need, it is advisable to take Beast Sports Nutrition Creature Creatine Complex.
What Is This Supplement?
Beast Sports Nutrition Creature is a dietary supplement that has a professional strength creatine complex with 4 of the most advanced forms of creatine plus vanadium citrate. This supplement contains the following cutting-edge forms of creatine: Creapure brand creatine, Creatine Magnapower, Creatine AKG, and Creatine Anhydrous. These four unique forms of creatine were chosen for the Creature Formula and are guaranteed to provide far superior advantages over traditional creatine.
These advantages include superior bioavailability and absorption, higher purity to prevent bloating and intestinal discomfort. Vanadium Citrate which is an additional ingredient in Creature assures maximum uptake directly to the muscle cells. This only means that when you use Creature, it will give you the blast all day long. You will have a stronger stamina, endurance, and power.
Beast Sports Nutrition Creature fuels muscle growth. It also optimizes muscle strength. It also stimulates lean muscle, enhances endurance, and accelerates recovery if you have been so tired with all the day's work.
Main Benefit
Creatine fuels intense weight training. If you are doing heavy workouts every day, you will really need to take Creatine. This supplement will give you endurance to push harder, go faster, and recover quicker. During the process of taking this supplement and it will stimulate lean muscle mass. It also acts as a support system to prevent against muscle breakdown, and aids in muscle recovery.
Directions for Use
If you want to have best results in using the Beast Sports Nutrition Creature, you should follow this guidelines. You should chew 1 tablet three times daily. The preferable time to take Creature is in the morning, in the afternoon, and evening on an empty stomach. You should avoid food and hot beverages within 15 minutes before and after use. This may affect the effectiveness of the supplement.
Creature is a dietary supplement that could help you in a lot of ways especially if you are an athlete or sports enthusiasts. There are so many supplements like Creature in the market, but this supplement is one of the best. You will not worry of its side effects because there is none. Many customers have used this product for so many years and they have given feedbacks that are so good. Unlike other supplements that needs more water in order to eliminate its side effects, with Creature it doesn't have to. Other supplements needs you to eat food first before taking the supplement. With Creature, it is safe for the stomach to consume even without eating.
Indeed Creature is a good supplement for muscle grower, strength and endurance. Your body will appreciate having this supplement.
Check the current price on Amazon:
Related Links: