10 Best Creatine Monohydrate on the Market Today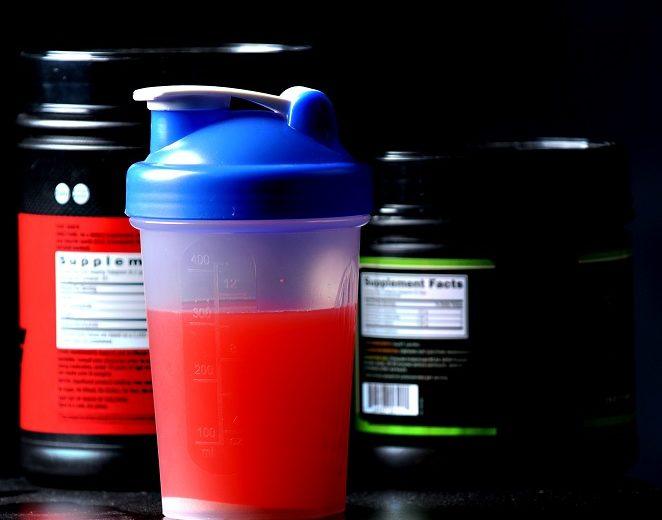 Creatine Monohydrate is one of the most popular food supplements used by athletes and weightlifters. It can develop lean muscles, increase one's strength during a workout, and maximize performance.
A creatine is similar to protein because it contains a nitrogen-containing compound. It is also known as 'non-protein' nitrogen. Creatine is in the food that we eat such as fish and meat. It can be formed in the body endogenously from the glycine, amino acids, and methionine.
There are two main types of creatine which are the creatine ethyl ester and creatine monohydrate. These two types can increase the muscle levels of creatine however, there are claims that the monohydrate is more beneficial.
In this article, before we talk about 10 best creatine monohydrate on the market today, we will discuss how does creatine monohydrate works, what are its benefits, possible side effects.
How Does Creatine Monohydrate Works?
Creatine is essential in the Phosphagen Energy System which is the primary source of Adenosine Triphosphate (ATP). ATP is needed for both low and high-intensity workouts.
The creatine functions as both Free-Form Creatine and Phosphocreatine (PC) in the system. PC works as a storehouse for phosphate which is high in energy. It replenishes the ATP in the muscles that contract rapidly. Then, it transfers a group of phosphate to the Adenosine Diphosphate (ADP) which is formed through hydrolysis of the ATP.
When the creatine supply in the muscle depletes, the energy system shuts down and it will not be able to produce force.
Thus, an increase in creatine in the muscle will increase performance in workouts by also increasing the phosphagen system capacity.
Benefits of Creatine Monohydrate
The creatine monohydrate yields various benefits to human beings such as the following:
Enables Body to Perform High-intensity Workouts
The creatine monohydrate enhances the body's ability to perform high-intensity workouts. The creatine phosphate can supply the muscle fibers with energy and prevents fatigue on it.
Enhances Recovery
With creatine supplementation, studies found out that it can reduce damage and inflammation on the cell after a strenuous activity. It helps promote complete recovery from an intense workout, that's why strength and endurance athletes could benefit from its use.
Heal the Bones
Apart from muscle recovery, creatine can also heal the bones and help the treatment of osteoporosis, especially for women. Creatine is important in cellular energy production, thus, it is also important to the formation of the bones.
Improve Brain Function
Creatine can improve the function of the brain. It can enhance the short-term memory of human beings and can be able to solve problems even under extreme pressure according to studies.
Improve Glucose Tolerance
Creatine monohydrate can help combat diabetes and improve glucose tolerance. The reason for this is due to an increased expression of type 4 glucose transporter.
Increase Muscle Volume
Creatine also increases the volume of the muscles. It inflates the muscles which give it a more heavy appearance. In addition, creatine creates a stimulus for the muscle's protein synthesis.
Furthermore, creatine can help prevent muscle loss or sarcopenia, which is due to old age.
Possible Side Effects of Creatine Monohydrate
There are various studies yet to conduct in order to prove the effects of creatine monohydrate. However, some claims that creatine can cause dehydration, gastrointestinal problems, injury, and kidney and liver damage.
One of the side effects of creatine monohydrate is weight gain due to an increase in the intracellular water concentration in the body.
Now, here are the top 10 best creatine monohydrate products that are available in the market today:
10 Best Creatine Monohydrate on the Market Today
The first product in this list is from the Beast Sports. This creatine supplement is the Creatine of the year in 2014 and 2015.
It is available in various flavors which are Cherry Limeade, Citrus, Beast Punch, Pink Lemonade, Grape, and Blue Raspberry.  In addition, it is also available in 30 and 60 servings.
The Beast Sports Creature formula includes a combination of top 5 creatine. These are the Creatine Monohydrate, Di-Creatine Malate, Crea Trona (Buffered Creatine), Creatine Anhydrous, and Creatine Gluconate.
It is also quick-dissolve and fast-acting. It can boost endurance and fuel muscle growth during workouts. The users can drink this before and after a workout, with lots of water on it.
Cons: 
One of the cons of using the Beast Sports Creatine is that the creatine used is a proprietary blend so you will never know the exact dosages of it. Second, the product is somewhat costly in comparison to other brands. Third, when the powder is mixed with water, not all of it dissolves. Sometimes there are residues that remain and the users end up chewing the creatine.
Check on the current price on Amazon:
Pros: 
Another product is the BPI Sports Nutrition Supplement. The BPI Sports creates performance, strength, and weight loss products for both men and women. One of their bestsellers is the Micronized Creatine.
It is available in both 300 and 600 grams. It is Micronized Creatine or 100% pure creatine only without fillers or sugar. This type of creatine made the larger particles broken down into pieces so that the body can easily absorb it.
You can mix this product on any pre or post workout drinks that you love. You can also mix it with any BPI Sports Nutrition products.
Cons: 
BPI Sports' Micronized Creatine is unflavored.
Check the current price on Amazon:
The Bulk Supplements provides amino acids, vitamins, herbal extracts, calcium and minerals, and sports supplements in America. One of their products is the Creatine Monohydrate Powder Micronized.
This product is in powder form, it easily dissolves in water, and it is in a mylar pouch with ziplock. The powder is also available in various sizes. It is lab-tested for efficient and effective quality plus purity.
The body can absorb easily the creatine and it does not have any fillers. It is flavorless and can be mixed in any protein shakes. It is Non-GMO, vegan-friendly, and gluten-free.
Cons: 
The Bulk Supplements Micronized Powder does not taste good with plain water alone. Since it is in mylar pouch only, there is no measuring cup in the product. In addition, the packaging of the product could have been improved to make it long lasting and to protect the quality of the powder.
There are some customers that also complain about stomach cramps and allergies as they use the product.
Check the current price on Amazon:
Legion Recharge Post Workout Supplement
Pros: 
It is available in two flavors which are Fruit Punch and Watermelon. It is a post workout drink and it contains creatine monohydrate, L-carnitine and L-tartrate, and Corosolic Acid. The product
The product is available in a plastic bottle and it contains 60 servings. It does not have any proprietary blends.
Cons: 
Some customers want to have more flavors from Legion Recharge since it only offers two flavors. In addition, the creatine supplement can sometimes have an aftertaste.
Musclepharm Creatine
Pros: 
Another product on this list is from the Musclepharm: The Athlete's Company.
This product is available in 60 servings and 300 grams. It has 5 grams of creatine in one scoop and it is gluten-free. You can mix the powder in water or any other juice.
The Musclepharm Creatine is one of the cheapest creatine in the market today.
Cons: 
The product is unflavored and it has a bitter aftertaste. According to some customers, the product has an inconsistent texture thus if you mix it with water or any drinks, some of the contents do not dissolve and it becomes a problem sometimes.
MuscleTech Platinum 100% Creatine
Pros: 
MuscleTech Platinum Creatine is a must-try Creatine Monohydrate product too! This Creatine product is from MuscleTech Essential Series and it is a simple version of the brand's Cell-Tech supplement.
The product does not include any flavor and it contains 5,000mg of Creatine per serving. It is High-Performance Liquid Chromatography (HPLC) tested and it garnered an award of excellence from Bodybuilding.com in 2014.
The product also comes with free 100 grams bonus and it comes with a scoop too. It is an effective product and it can develop 6 pounds of muscle to its user.
The container size of the product is 400 grams and the cost per creatine serving is about $0.13 only, which is really affordable.
Cons: 
The product has a bitter and unpleasant taste. It also doesn't dissolve well in water and other drinks. In addition, some customers say that they get bloated after using this product.
NOW Sports Creatine Monohydrate Powder
Pros: 
The NOW Sports also offer a Creatine Monohydrate powder. This is an ATP Energizer and has 100% pure creatine. The product is also GMP quality assured.
It is non-GMO, gluten-free, and vegan-friendly. The product is free of yeast, soy, milk, preservatives, and additives. It is also a good dietary supplement for athletes and weightlifters. In addition, the product is also available in various sizes which are from 600 grams to 2.2 pounds.
Cons: 
It does not come with a scooper and it doesn't mix well with drinks. It does not have any flavor and can taste bad for some.
Optimum Nutrition Creatine Powder
Pros: 
The Optimum Nutrition Company has been founded in 1986, and for many years, the company has been producing quality supplements for its users. They have been receiving good feedback on their products and one of it is the Creatine Powder.
The Creatine Powder is made with 'CreaPure' Creatine, which is a synthetic creatine. It also includes 5 grams of creatine monohydrate each serving.
In addition, the micronized powder will mix well with water or any drink. It is an unflavored drink for stacking versatility.
Cons: 
Just like what other customers complain about, the product doesn't mix well with water and it has a bitter taste since it is unflavored.
Raw Barrel's Pure Creatine Monohydrate Powder
Pros: 
Another product in this list is from the Raw Barrel. The Raw Barrel brand was created in 2014 which aims to produce high-quality food supplements.
This product is flavorless so you can combine it with any drinks that you wish. It is 100% pure and quality pharmaceutical grade micronized creatine monohydrate powder which doesn't have any fillers. It is vegan-friendly and has been verified via UV spectrometer testing.
The company offers a free digital guide with every purchase of the product. The guide is about tips on achieving a perfect body. In addition, the company offers a full money back guarantee on this creatine powder if you are not happy with its results.
Cons: 
The product is flavorless and you can't mix it simply on water because of its bitter taste.
VINTAGE BUILD – The Essential 3-in-1 Muscle Builder
Pros: 
The Vintage Build's 3-in-1 Muscle Builder is a must-have as well. The users trust the Vintage Build brand for many years. Their 3-in-1 Muscle Builder has been receiving positive reviews online.
It can build lean muscle and can be used as a pre or post workout drink supplement. The product is made of 5 grams of Branched Chain Amino Acids (BCAA), 3 grams Creatine Monohydrate, and 2 grams L-Glutamine. It can be used by both men and women who wish to see changes in their bodies.
The product is Non-GMO, gluten-free, and vegan-friendly. It is tested by third-party and Current Good Manufacturing Practice (CGMP) quality certified. It is proudly made in the United States, unlike other products.
The product is available in two flavors which are Lemon-Lime and Fresh Berries. It does not contain any artificial flavors or sweeteners, and it has 0 gram of sugar.
Moreover, the company offers student and military discounts on their customers.
Cons: 
There are only two flavors in the product. In addition, it doesn't have beta-alanine content on the powder.
Conclusion
In sum, the Creatine Monohydrate is a good product for weightlifters and athletes today. It includes power drinks and supplements because of its various benefits. It helps the user achieve their body goals, strengthen their muscles, sustain performance during a workout, and recover from fatigue.
In general, consuming Creatine Monohydrate is safe, however, it is advisable to consult a physician before taking it. Buying for the best product can be overwhelming at first, but you should do your research so you'll be equipped with the products' facts before spending money on it. Check the products above because these are some of the best Creatine Monohydrate in the market, and for sure, you won't hesitate to buy it.