The Best Pre-Workout Supplements Reviews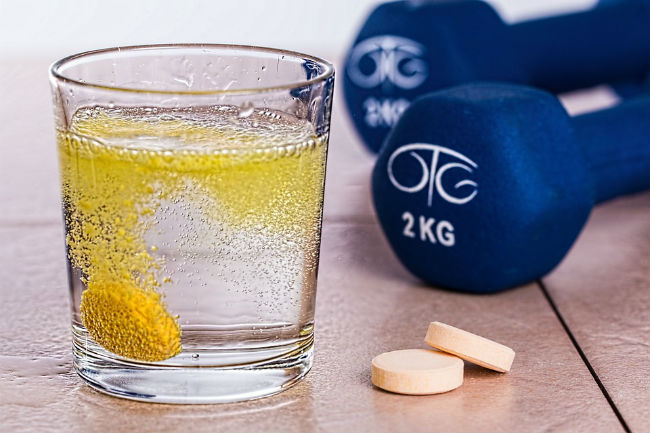 Pre-workout supplements promise to help you in achieving the best shape you ever want to have. These supplements claim to make you workout exercises all worthwhile. Amazingly,  simple supplement can help you have the focus, energy and endurance whenever before hitting the gym.
They can be convincingly tempting to be honest. I mean, who does not want to achieve their dream body, right? You would do and try everything just to have that perfectly chiseled and sculpted muscles. Also, to achieve that lean and toned body of yours.
However, trying or experimenting these pre-workout supplements can be scary. As a matter of fact, they can make you have trust issues. For the reason that some advertisements for particular pre-workout supplements ended out to be false ones.
For example, they do not actually do what they promise you to do, they are filled with extra chemicals that are no longer required and safe for the body. That alone can already fill you with doubts. Fortunately, there are still some sites that offer authenticity and are proven reliable. I do not want to brag, but this site is one of them.
Below you will find a number of pre-workout supplements that are proven to be effective in your dream body journey.
The Ultimate Pre-workout Supplements and Reviews
1. Cellucor Super HD
The Cellucor manufacturer has been dominating the pre-workout supplement industry for almost two years now. It is possible for them to even grow more because of their quality supplements that are tested and proven.
The Cellucor Super HD is powered with the ability to boost ones energy and keep the mind focused. Consumers have even recommended using this before working out as well. But of course, when you are on top, many will pull you down. Cullucor Super HD has had its downfalls as well, because of the tough competitors in the market. But, they continue to bring their best foot forward.
Their transparency is recommendable. For each capsule, you get the following ingredients
160 mg caffeine
150 mg N-Acetyl-L-Tyrosine
2.5 mg Toothed Clubmoss (Standardized for 1% Huperzine A)
Rhodiola Rosea
L-Tyrosine on Cellucor Super HD
L-Tyrosine has been scientifically considered a number one component for supplements. It has the ability to reduce stress levels significantly. Furthermore, it lowers blood pressure and improves cognitive performance. Which are all great considering that we are trying to achieve our best potentials as possible.
L-Tyrosine is also considered to be a great stimulant. It is so strong that your cognitive abilities will depend on the number of dosage you take. Drinking 2 or more capsules can already immensely boost your cognitive performance. Sometimes, at a level which can be slightly unbearable.
The Advantage of Huperzine A
Huperzine A can be recognized as a superhero if it takes on a human form. Why? Because it is capable of preventing actual brain cell death. A neurotransmitter, called Acetylcholine, found in the brain is maintained longer because of the Huperzine A.
Acetylcholine is an organic chemical that is responsible for stimulating muscle contractions and activates glandular functions in the endocrine system. Most importantly, it also functions as a sender. In to which it sends any messages from the brain all throughout the parts of the body.
Therefore, with the help of the Huperzine A found in Cellucor Super HD, your Acetylcholine stays well and active for a period of time.
Conclusion
The Cellucor Super HD contains reliable and great ingredients. The only problem with this pre-workout supplement is its dosage. You can not easily measure the ideal dosage that your body needs. One capsule is not enough to give you the boost you need. While, two dosages can give you more caffeine than what you need. However, you could always start our with trying one dosage at a time. Then, see for yourself if which dosage works best for you.
However, there is also a powder form of this Cellucor SUPER HD pre-workout supplement. With this, it could actually help you measure better your dosage. If you need more than one but less than two, it is much easier. But, the taste is far different from that of the capsule. Still, both powder and capsule does the same effects on the user.
2. Myokem Pyroxamine (Pre-workout for Females)
Out of all the pre-workout supplements on this page, the Myokem Pyroxamine is by far the easiest to include. This particular pre-workout supplement has created its own image and name in the market. Their combination of ingredients and stimulants had made this pre-workout supplement outstanding.
It supports the cognitive performance significantly. What is more great about this is it works for not only men, but women as well.
A number of ingredients are incorporated in this pre-workout supplement. All included to better the person's focus and mental condition.
The focus ingredients are:
Citicoline
Huperzine A
Bacopa monniera
Picamilon
Citicoline
Scientific studies have shown that Citicoline improves the person's physical and mental performance. In addition, it also helps the person to have cognitive and body coordination which prevents him/her from doing mistakes. Furthermore, Citicoline is the most hard-hitting form of Choline.
Choline boosts the important levels of the brain when working out. It takes a lot more of Choline to form Citicoline, which is quite the necessity since it is going to be placed in a tiny pill.
Huperzine A
As mentioned earlier, Huperzine A is beneficial when it comes to maintaining Acetylcholine in the brain. It keeps this particular neurotransmitter longer in the brain. Also, it is highly helpful in preventing the deaths or deterioration of brain cells.
Bacopa Monniera
Scientific studies have shown, using rats as subject, that Bacopa Monniera has the ability to reverse or fight memory loss. When it was compared to its effects on humans, it showed significant results too. This particular extract helps with the brain performance. Specifically, enhancing memory skills and protects the brain from deteriorating. Most importantly, the Bacopa Monniera works as a thyroid booster as well.
Picamilon
Picamilon is also a type of neurotransmitter. Its health benefits to a person is it reduces anxiety and relieves stress. On the contrary, as much as it has its health benefits, it is FDA banned. It is still though up for debate as to why it is banned. So far,there have been no reports of picamilon being harmful to one's health.
Conclusion
This pre-workout supplement is recognized to be one of the top-burning fat supplements known. This is done through the different stimulants it contains which helps it have its fat-burning powers.
3. Mr. Hyde (Pre-Workout for Crossfit)
Mr. Hyde is kind of the underdog among all other pre-workout supplements. It slowly made its way to the top. No one was able to recognize its magic not until just this year. Now, Mr. Hyde Pre-workout supplement is considered a beast supplement. Both men and women are using this to pump up their workout routine and kill every set.
By far, Mr. Hyde Pre-workout supplement is considered as the strongest stimulant among all others. It gives the person super energy, just enough to finish your workout with satisfaction and fulfillment.
Since, this pre-workout stimulant is so strong, it is not for everybody. On the contrary, if you are the type of person who wants the oozing energy, then this is the supplement for you.
Mr. Hyde pre-workout supplement is composed of:
550 milligrams of stimulants
2.5 gram dose of beta-alanine
fast acting creatine HCl
light pump matrix.
Conclusion
Mr. Hyde pre-workout supplement delivers you great results through its proven features. It has the ability to give you the energy that you think you do not have in you. But, if you are only starting out as a beginner, Mr. Hyde could be too much for you
4. Cellucor C4 Extreme (Pre-Workout for Cutting)
Another member from the Cellucor family.
The Cellucor C4 Extreme has been taking off the market as well. It is incredibly effective when it comes to providing you with power and stamina for your workout. One of the best features of Cellucor C4 Extreme is that it is designed for every fitness aspirant. May you be a beginner or an advanced, the Cellucor C4 Extreme is just as reliable to help you throughout your workout.
With C4 extreme, you get strong focus, energy, beta-alanine tingles, creatine nitrate instant power, and L-arginine vasodilation. Imagine having all of these in your body before a pre-workout. You can guarantee that you will be strong as The Rock hitting your routines.
Cellucor C4 Extreme is known to give off powerful effects for working out even though in slight dosages. It delivers competitive effects comparable to other pre-workout supplements. A lot have been loyal to this particular pre-workout supplement brand and had no regrets at all. Cellucor C4 Extreme manages to meet the standards and never fail its consumers. In general, it is diverse in so many ways and is very much well-rounded.
Cellucor C4 Extreme Recognizable Features
Modest dosage, hard-hitting effects
Modest Nitric Oxide Pump
Great Stimulant for Immediate Power
Beta-alanine Endurance
Trusted by Many
Strong 2015 Reformulation
Conclusion
Cellucor C4 Extreme is an easy pick when choosing pre-workout supplements. Even with its reformulation, it still managed to get back on top and stay on top. Not only that, but the reformulation created a more enhanced and develop form of the Cellucor C4 Extreme.
There are now other variants of this pre-workout supplement. All are designed to cater and suit the needs of each consumer. They still bring the same hard-hitting, effective effects as what the Cellucor C4 Extreme is best known for.
5. Musclepharm Assault (Pre-workout for Running)
This pre-workout supplement is highly respected and commonly used and suggested by many. Bodybuilders, fighters, athletes and more uses the Musclepharm Assault for intensified workout performances.
One of the noticeable qualities of the Musclepharm Assault is it makes one stronger and even better. This pre-workout supplement is carefully designed to aid a person with heavy workouts and cardio exercises. This is made achievable because of the D-aspartic and L-citrulline properties. It gives you long-lasting energy especially for running.
Musclepharm Assault is recommended for those who are looking for an extra challenger in their workouts. If you are up and about in achieving those muscles and wants an extra boost of strength and energy, then this is the supplement for you. The Musclepharm Assault is proven to help you reach the strongest level you possibly dream to reach. It is that strong and effective!
Musclepharm Assault Strong Pre Workout
Nitrate Delivery Pathway
Powerful Amino Acids
Nitric Oxide Pump
Aggressive Creatine Power
Hydration and Endurance
Strong Stimulant Energy
Conclusion
There is no way to better say what Musclepharm Assault can do, other than it works! Furthermore, if you are serious about getting those back muscles, this supplement does it extra for you. With Musclepharm Assault, you can guarantee a solid and strong body in the long run.
6. Staunch PRE Original (Pre-workout without Creatine)
By far, Staunch PRE Original is the top pre-workout that is Creatine-free but works extraordinary. Fun fact, Staunch is actually an Australian bodybuilding supplement brand. Staunch has been highly-recognized to be loyal and honest to its consumers.
You will notice that the Staunch PRE Original scoops are volumized. It appears to be larger than other pre-workout supplements. This is because of its beta-alanine and betaine anhydrous properties.
It will not take long for the Staunch PRE Original to release its power on you. After 15 minutes or so, you will feel the energy kicking in. The Staunch PRE Original's ability to absorb in the body is pretty quick.
Quick Facts for Staunch PRE Original
Does Not Contain: Creatine
Massive Pump Matrix: Over 8 Grams
Intelligent Stimulant Dosage: 180 mg Caffeine
2,000 mg Carnosyn Beta-Alanine per Serving
Great Tasting Flavors
Conclusion
Staunch PRE Original is only a third of the Staunch supplement products. The other two pre-workout supplements are the PRE Zero-Stim and PRE Koala Freak. All these three Staunch pre-workout supplements are creatine-free. Moreover, they promise a fun, energy-filled and pumped workout!
Furthermore, what is amazing about the Staunch PRE Original pre-workout is that you can get the extra energy boost you need even with low caffeine. While, Koala Freak is the one who is heavy on the caffeine. However, if you want a caffeine-free pre-workout supplement, Staunch Zero-Stim is the pre-workout to choose.
How to Choose the Right Pre-workout Supplement for you?
Actually, choosing the right pre-workout for your is fairly easy. You only need to know your purpose and tolerance.
Purpose
Your purpose will direct you to which right pre-workout to choose.
For example, are you going to need lots of energy for running? Do you need strength defining supplements for heavy lifting? Do you need sustaining, long-lasting energy for crossfit?
These are some of the questions that you should consider when choosing a pre-workout. There are many kinds of pre-workout supplements that suits each of your needs. So, you must be clear with your purpose to pick the right one.
Tolerance
Almost all pre-workout supplements are designed with different level of stimulants. You do not want yourself to be fueled with a ton of energy. Considering that your workout is not that intense.
There is a way for you to know whether your tolerance for stimulants are high or not. Just assess yourself! Are you the type of person who needs a load of caffeine to stay pumped and hyped? Are you the person who only needs half an energy drink and is already alert and awake throughout?
Knowing these two will guide you in choosing the right pre-workout for you.