PhD Test Matrix: Testosterone Booster for Built and Health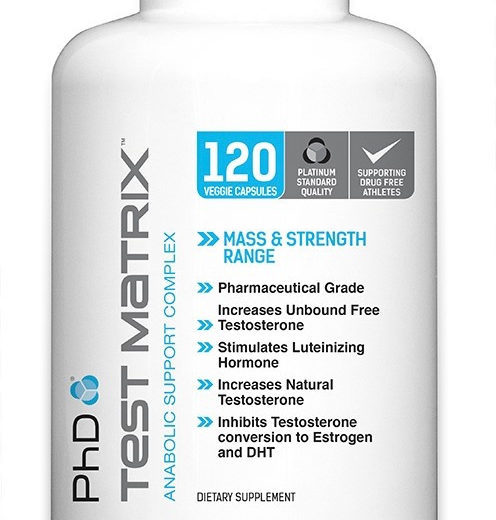 Before we get to know the product, we should meet the manufacturer first. PhD Nutrition is a company that is dedicated in delivering innovative and inspirational sports nutrition products that are both effective and palatable.
It does not matter if you are just starting on your journey to fitness, just began to hit the gym, has been using the gym for years or a professional, world class athlete, PhD believes that what you require are just as important as the other one.
All of the products that is from PhD Nutrition is very well know, but here today we are going to talk about Test Matrix. It is a natural testosterone booster that is so much more than just a muscle builder and a man maker.
Test Matrix is very effective in providing the anabolic support that is most needed by men, some of the benefits that you are going to gain if you use this product are increased strength, and enhanced development of body muscles, fat loss, an increased libido and sexual performance and a reduced degradation of muscles during an intense training.
Test Matrix is not all about the physical aspect, it has a lot of health benefits as well, it will help your body recover from suppressed hormone levels and will restore their normal levels when you undergo an intensive training, it promotes an increased immunity and will help reduce catabolism of protein or muscle breakdown. The ingredients of Text Matrix are also dosed at the clinical levels while still being able to support your workout goals in a lot of aspects.
Related Links: