Workout Tips For Beginners; Weight Training, Exercise Definitions and More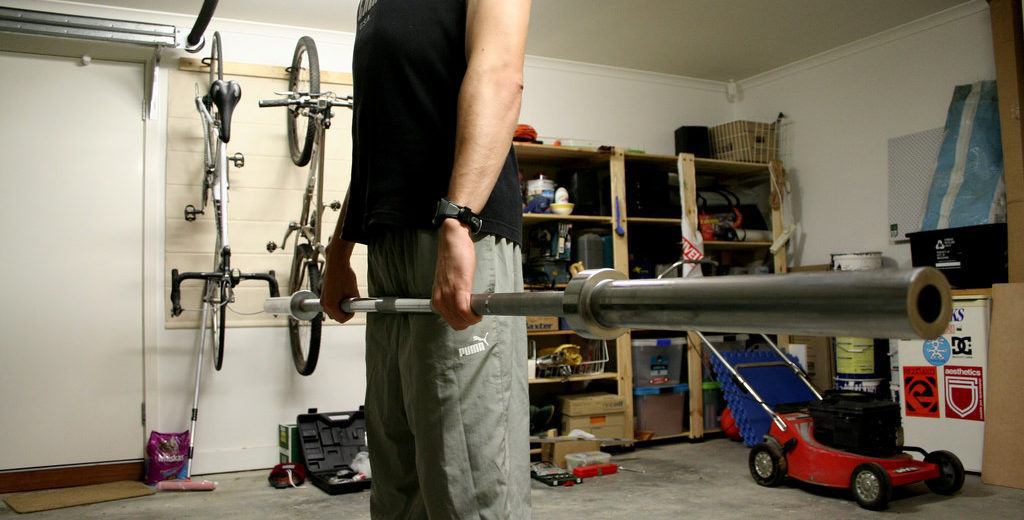 People want to have the best looking and healthy body they could possibly have, which is why many of us turn to exercise, diet plans and weight loss tips we could find on the internet and from people we know.
As we all know, you can find a lot of exercise tips, diet plans and weight training on the internet, books and verbally. But, there are lot of things you need to know about workout before it can actually work for you. This is because there are a lot of things that could affect your health, gaining weight, getting muscles and the shape of your body.
If you are a beginner in working out, weight training and even dieting, then this article is the right one for you. We will be revealing several tips that would help you in achieving the body you have always dreamed to have and it will not only be good, as it will also be a healthy body.
WHY YOU MUST WORKOUT?
Before you workout and do your exercise routine, you must start asking yourself, why would you want to workout? Is there a need to workout? Would you like to burn some fats and gain some muscles? Would you like to have a sexy or healthy body?
Of course, there must be a reason why you would like to do your workout routine and that reason would help you become motivated in shedding excess pounds and fats.
When it comes to working out, you need to know which part of your body you would like to target in making it bigger or smaller.
It is also important to know how intense your workout is going to be and how long it should last every time you do it.
THE SCHEDULE
Of course, you need to know which days you would need to do a certain exercise and know that every pain and hard work always pay off. You can also split your exercise routine
Here's a workout schedule you can follow and you would not be able to understand this unless you continue reading this article.
For the Week 1
Monday: Workout A
Tuesday: Rest
Wednesday: Workout B
Thursday: Rest
Friday: Workout A
Saturday: Rest
Sunday: Rest
For the Week 2
Monday: Workout B
Tuesday: Rest
Wednesday: Workout A
Thursday: Rest
Friday: Workout B
Saturday: Rest
Sunday: Rest
Although we have listed a three day work out per week, you do not need to worry as there is only 2 workout you need to be doing.
The first workout if the Workout A and the second workout is Workout B. You just need to alternate the workouts from day to day, so you can get the best result that you can have.
So, here is the workout for Workout A and Workout B.
The Workout A
1. The Squats
3 sets of 8-10 reps.
2 minutes rest between sets.
2. The Bench Press
3 sets of 8-10 reps.
2 minutes rest between sets.
3. The Rows
3 sets of 8-10 reps.
2 minutes rest between sets.
The Workout B
1. The Deadlifts
3 sets of 6-8 reps.
2 minutes rest between sets.
2. The Pull-Ups (or Lat Pull-Downs)
3 sets of 8-10 reps.
2 minutes rest between sets.
3. The Overhead Shoulder Press
3 sets of 8-10 reps.
2 minutes rest between sets.
DEFINITIONS OF WORKOUT A and WORKOUT B
Workout A:
This workout is dominating leg exercises like squats, pushes like bench press and rows.
Squats are highly recommended to people who just began their workout routines, but leg presses could be used too.
Bench press exercises recommends flat barbells and it is possible to use a spotter too.
For the rows, you can pick anything you want, but make sure to use barbell or dumbbell rows, seated cable rows and chest supported kind of machine rows.
Workout B:
This workout is a ham and hip dominant leg exercise as it tends to focus on vertical pull and vertical push exercises like deadlifts, pull-ups, pull-downs and overhead press routines.
We would recommend a conventional deadlift and romanian deadlift for beginners if necessary.
Pull ups are highly recommended for the vertical pull exercise, but you can also do pull downs if your body is not yet ready for it.
For overhead press exercise, any seated overhead shoulder press exercise would be okay such as seated barbell press or a seated dumbbell press.
HOW TO MAKE THESE WORKOUT WORK
Well, making this workout plans work would depend on you. You need to make sure that you are ready for the hard work and that you are motivated in helping yourself look great and healthier.
It is recommended that all workout beginners spend a few weeks on weight training and learning the proper form of it.
Do not worry to much especially if you are a beginners, as you just need to pick a weight training that would be right for you and your health.
Getting good exercise technique right at the beginner stage is extremely important, so you need to make sure you do.
THE WORKOUT TIPS
Before you workout, you need to know the ways in preparing your body, so here are the workout tips we have prepared to help you get the started.
1. GET YOURSELF READY
First, you need to get yourself ready and you must also evaluate yourself and how fit you are for every physical activity you need to be doing. It would be wise to consult a doctor before you head on to the gym.
If you think you are suffering from major health problems, then you need to acquire medical certificate from your doctor, as this will help your trainer know the best exercise routines you can and cannot do.
2. CHOOSING YOUR EXERCISE ROUTINES
Once you have assessed your fitness, then you can proceed in setting your workout routines. You can hit the gym or even run or walk the block.
Always remember to start low and go slow, as many beginners find it hard to start their exercise routine most of the time.
3. CHOOSING WHERE TO EXERCISE
It is not important where you do your exercise, as you can perform it in your home, at the park or at the gym.
If you have the necessary equipment you need for the exercise you need to do, then you can do it at home or wherever you want to. But, you also need to make sure that the area is clean and safe for exercising.
WHAT YOU CAN DO WITH THE HOME EXERCISE EQUIPMENT
As we have laid down, you can either do your exercise routine at home or at the gym. But, you need to have the right equipment. You can watch exercise training at home on the internet.
Here are the exercise equipment you can have and what you can do with them:
1. TREADMILL
Treadmill is reportedly the best-selling kind of equipment when it comes to exercises. This exercise equipment is great for doing cardiovascular exercises.
If you have this, you can start walking at a low intensity for at least 30 minutes and you can slowly adjust the intensity of your walking or running exercise. You can also incline the walking when you are already used to using it.
2. THE FREE WEIGHTS
If you want to do strength training exercises then you can use the barbells and dumbbells and even perform it at home or at the gym.
Try to purchase the 18 pound and adjustable dumbbell set, as it can be adjusted in 3 pound additions now and then.
You can also do some weight training with weight stacks like plates with cables and pulleys with flexible bands or rods. This equipment is great for workout beginners, especially for people who would like to gain muscles.
3. EXERCISE OR MEDICINE BALLS
Exercise or medicine balls are reportedly helpful in providing a good workout for people who want to workout.
Exercise balls can come with instructions, but people who use this would need to keep their selves from falling off and balance the ball.
4. EXERCISE VIDEOS IN DVD OR INTERNET
In this generation, almost everything can be found on the internet or DVDs, especially the exercise routines. You can easily search for the right exercise for you on the internet, but make sure that you can do it and that your body is healthy enough to perform the routine.
THE EXERCISE DEFINITIONS FOR BEGINNERS
We need to admit it, if you are new in exercising, then it would be hard to understand the meaning of each exercise names.
Here are the words you are likely to encounter at the gym or from the mouth of your trainer:
1. AEROBIC OR CARDIOVASCULAR ACTIVITY
Aerobic or cardiovascular activities are the exercises that can speed up your heart rate or beating.
Exercises like running, walking, cycling, swimming and dancing fall into the aerobic and cardiovascular activity.
2. STRETCHING AND FLEXIBILITY TRAINING
Stretching and flexibility training is a type of workout that enhances the range of the motion of a person's joints. The age and inactivity of a person's body tend to cause the muscles, tendons, and ligaments to shorten over time.
3. THE MAXIMUM HEART RATE
This term is is based on a person's age. Research claimed that an estimate of a person's maximum age-related heart rate is usually obtained by subtracting the person's age from 220.
4. STRENGTH, WEIGHT AND RESISTANCE TRAINING
Strength, weight, or resistance training actually aim to improve the strength and function of a person's muscles. Research claimed that there are specific exercises that needs to be done in strengthening each group muscles in the body.
Weight lifting and stretching exercises are some of the examples of resistance training routines, as exercises like push ups in which you work against the weight of your own body.
5. A SET
Set is the word that refers to how many times you need to do an exercise routine.
For instance, a weight lifter may do 10 biceps curls and then he could rest for a few minutes and then perform another "set" of 10 more biceps curls.
6. A REP
A rep is the word that refers to the numbers of times you need to do an exercise in a set.
For example, a weight lifter we mentioned above can performe 10 reps of the bicep curl exercise in each set needed.
7. THE WARM UP
This is the term you will hear if you need to be preparing your body for the stress of the exercise you will be doing. A person's body can be warmed up with a light intensity aerobic movements like walking slowly.
8. THE COOL DOWN
This is the less-strenuous exercise you can do to cool down your body after a more intense part of your exercise routine.
You need to remember that there are hundreds of exercise routines you can do, which include walking, dancing, gardening, running, biking and yoga. Even doing the household chores is one of the exercises you can do almost everyday. But, you also need to keep in mind that you need to do the workout that can make you feel happy and the routines that you would be able to enjoy.