Tips For Bodybuilding Cutting Diet for Muscle Building, Recipes and More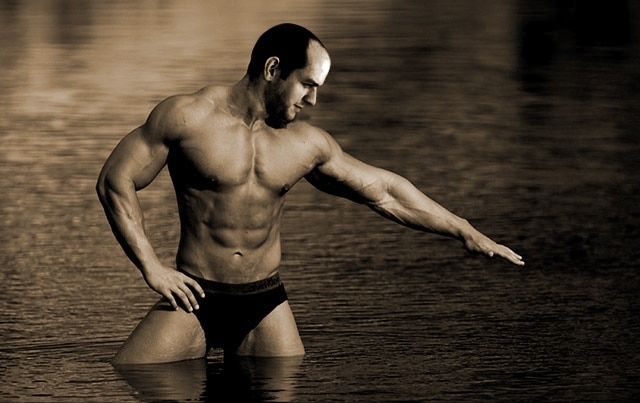 You might be looking on this article to gain tips for your bodybuilding cutting diet for setting realistic goals for muscle building. Do not worry, as we will be giving you tips in achieving your muscle building goals by laying out the best tips and recipes that you could enjoy as you continue your bodybuilding journey.
RECOMMENDATIONS FOR BODYBUILDING CUTTING FROM CELEBRITIES
First, let us take a look at what some of the legends did with their diet.
FROM ARNOLD SCHWARZENEGGER
You need to eat 5-6 smaller meals daily
You need to eat carbs half an hour after exercising
You need to eat 30 to 50 grams of protein with each meal every 3 hours
You must not avoid the saturated fats because they raise hormone levels
Do not eat more than 3 eggs daily
Replace the beef and pork with healthy chicken and fish
You must avoid sugar
You can use supplements and protein shakes to get the right amount of protein
FROM RONNIE COLEMAN
He uploaded a video which shows that he eats tons of hamburger with a lot of barbeque sauce on it and he also drinks Sprite and grape juice mix, which are not really the most common foods when you think of eating clean. However, his calories are 5500, while his protein is at 546g, his carbohydrates are 474 grams and while fats is at 150g. This is about 40/ 35/25 for proteins, carbohydrates and fats respectively.
FROM JAY CUTLER
His nutrional plan includes lots of oatmeals, sweet potatoes, white and brown rice. He also eats 2 pounds of chicken breast and some beef daily. He opts for 2 cups of egg whites every morning with an Ezekiel toast.
FROM DORIAN YATES
Dorian Yates recommends that fat should be around a third of a person's protein consumption. Someone should be eating at least 300 grams of protein and should get 600 grams of carbohydrates and then 100 grams of fat for a total of 4500 calories.
TIPS FOR THE PERFECT BODYBUILDING CUTTING SHRED
As we all know, many people could spend months in training getting the right body to get the muscles they want or to lose weight. However, there are certain things that would need to be done in order to get the best bodybuilding cutting results.
Here are the tips in acheiving the perfect cutting shred:
1. HAVE A SUSTAINABLE CUTTING DIET
Of course, you must prepare and plan the best and sustainable cutting diet you can do. As the plan would not work if you cannot do what needs to be done, whether it is about your diet and your exercise.
It would be great if your bodybuilding cutting diet is enjoyable and achievable, which is why everything depends on your mindset. So, get a sustainable cutting diet that you can enjoy while getting on your journey.
For example you can start by simply not snacking between your meals for a few weeks and then you may find it easier for you to progress it into a strict calorie restriction diet. By doing this, you will be able to test yourself in how your body would react to the diet. If it is not good for you, then you must change your next diet until you find the one that works for you.
You can always ask your friends, family and even your personal trainer for the perfect advise that they can give and then lay out your best options in the end.
2. INTRODUCE FOODS WITH LOW CALORIES
All of the food that you eat will be able to provide some amount of energy, which is expressed in kilo-calories. Your own body uses these calories to run its basic processes and it helps in allowing your heart to beat perfectly, healthy lungs in exchanging oxygen and the other parts of your body also depends on the right amount of calories you intake.
The principle of any weight loss programme is to create an energy deficit which means a state where you expand more calories than you intake in the body everytime you eat. This means that eating fewer calories is important than burning it off. The most obvious way to achieve this is through a calorie restriction diet.
In order to lose some fat you can simply minus the 10% kilo-calories from your total energy intake. This will give you an idea of your daily calorie limit. Also, you can use one of the many free calorie trackers that are available in mobile devices from the internet to work it out.
3. GET THE ESSENTIAL NUTRIENTS
As we all know, the cutting diet will always require some calorie reduction, which is why you need to be cautious of the food you would be eating or drinking.
If you have decided to do a very low fat diet, then you may want to consider using or taking in fatty acids supplement with Omega 3, 6, and 9. Because omega-3 and 6 could not be synthesised from the food's other nutrients in the human body. Going virtually no-fat will likely wipe out most of the sources from the omega-3 and 6 in your cutting diet.
If you have decided to follow a low carbohydrate or ketogenic type of cutting diet then you may try to consider in investing in a Vitamin B and a fibre rich supplement. Of course, you must ask your doctor which supplements would be suitable for your health.
If you have decided to remove all grains and cereals, then you are basically getting rid of the sources of vitamin B in your body and diet too. Plus, low carbohydrate and ketogenic cutting diets can also tend to be low in vegetables and fruit sources, which basically lead to a poor fibre intake which you would need to shape up. Although, strictly speaking not essential, a dietary fibre plays an important role in several health aspects.
4. PRESERVE THE MUSCLE MASS
In bodybuilding cutting diets and plans, it is important to preserve a lean body mass and this is the absolute priority of it. It is very easier to lose lots of fat than to gain a pound of muscle.
Once your body is deprived of the calories, this may reach out to stores of protein in your tissues, which will eventually break them down in to amino-acids and then the body will start using these amino acids for energy. These tissues are not only muscles but also immune cells, internal organs skin and so on.
This is why too much of diet could lead in a harmful way, but of course you must limit yourself. Starving yourself may lead to the muscle breakdown, a poor immune function and of course, frequent infections.
To avoid the harmful results in your body, it would be necessary to follow a catabolised proteins with of course, extra dietary protein. A good bodybuilding cutting diet must recommend a greater protein intake, it should be 2 grams per 1 kilogram of body weight and it is the absolute minimum of it.
5. MAINTAIN A GOOD GYM PERFORMANCE
Although, bodybuilding cutting is usually focused primarily on aesthetics, your diet should never impact your workouts dramatically. Your gym performance in the weight room should keep your physique great.
A low-carbohydrate and ketogenic cutting diets could drag your gym performance very quickly. Large reduction of the carbohydrate can also lead to depleted muscle stores of the glycogen, which would not allow long training sessions at the gym in regular intensity.
You also need to be wary of any quick resistance training that would be recommended. Although it could provide some fat loss advantage, this is a strategy that compromises the muscle growth and the recovery of the body. You need to get your priorities straight all the time, remember that you lift weights to build muscle and not to lose weight. Cardiovascular exercises can be more effective at doing the latter.
Always remember that the most important factor in choosing your bodybuilding cutting diet should be the sustainability. Even the most optimal diet could fail if you are not able to do the plan and follow it. You must set yourself with realistic goals and then try to ask yourself if you will be able to commit to the cutting diet for at least three months. If not, then you need to scale down your cutting goals and also you would need to try something more realistic the next time around.
DELICIOUS BODYBUILDING CUTTING DIET RECIPES
This bodybuilding cutting diet recipes will help you enjoy your meal as you try to gain muscles and even lose weight. These recipes will help you achieve your dream body and staying healthy at the same time.
As we all know, losing weight, building muscles and even cutting can be quite hard, but you do not have to starve yourself at all. This is because there are certain foods that your body would require in order to achieve the body you have been dreaming of.
This section of the article are for those people who wants to eat the food they want to eat even though they are currently cutting. Only a few people are aware that anyone could start cutting without having the need to starve themselves.
Below are the bodybuilding cutting diet recipes that would help you in achieving your body goals:
SPINACH WITH EGG WHITES
Ingredients:
6 egg whites
1 pack spinach
Procedure
Prepare 6 egg whites and then mix it with 1 pack of spinach
Spinach makes a great addition to this meal because it does not only provide lots of minerals and a great amount of vitamin C. It also contains an almost 1:1 protein to carbohydrates ratio and the sodium from it adds lots of taste to your scrambled eggs.
GO FOR AN OPTIMUM CRUNCH
Ingredients
1 scoop of an Optimum 100% Whey Vanilla Ice Cream
a glass of skim milk
a serving of Kashi Go Lean Crunch
Procedure
Combine a scoop of Optimum 100% Whey Vanilla Ice Cream with a cup of skim milk in a cup using your regular spoon.
The mix one serving of Kashi Go Lean Crunch and then add your mixed milk into the bowl and enjoy its benefits.

THE TROPICAL NEW VERSION OF OATMEAL
Ingredients
a cup of Quaker quick cook oatmeal
a cup of skim milk
a scoop of Zero Carb Isopure Pineapple Orange Banana
Directions
Prepare your oatmeal into a stage where you its cooked and then quickly add a scoop of Zero Carb Isopure Pineapple Orange Banana.
Combine the mixture into your oatmeal until it has been dispersed and then enjoy a new kind of delicious oatmeal.
WALNUT WITH ALMOND CHICKEN
Ingredients
Chicken Breast
half a cup of sliced almonds
a tbsp of Wishbone Lite Raspberry Walnut Vinaigrette (optional)
Directions
Cook your fresh chicken breast the way you like it but do not fry it.
Add the sliced almonds to it and then add a tablespoon of your chosen vinaigrette.
THE VANILLA LEMONFISH
Ingredients
Whitefish fillet
a tsp of vanilla extract
a squeeze of lemon juice
Directions
Cut your fish fillet in bite size or any way you please and cook it. Then add a teaspoon of the vanilla extract
After that, just squeeze a fresh lemon juice from half of a lemon to your fillet.
THE GREAT GRAPE TURKEY
Ingredients
Prepare 3 slices of turkey (Lean)
half a cup of fresh grapes
Directions
Simply combine your slices of lean turkey with the half cup of fresh grapes and cook it.
SIMPLE WHEY PUDDING
Procedure:
Get an instant pudding mix and then follow its directions. After that, add 2 scoops of whey powder and a cup of milk. Then pop in the refrigerator for an hour or a few minutes more to get the best consistency.
GREAT TUNA BURGERS
Ingredients:
a can of tuna
an egg white
a tbsp of your chosen pancake mix
PROCEDURE:
Combine all of the contents in a bowl.
Take the mixture and then put it on a pan, on the stove over medium to high heat. Fry up until browned on both sides.