P6 Extreme Red by Cellucor Reviews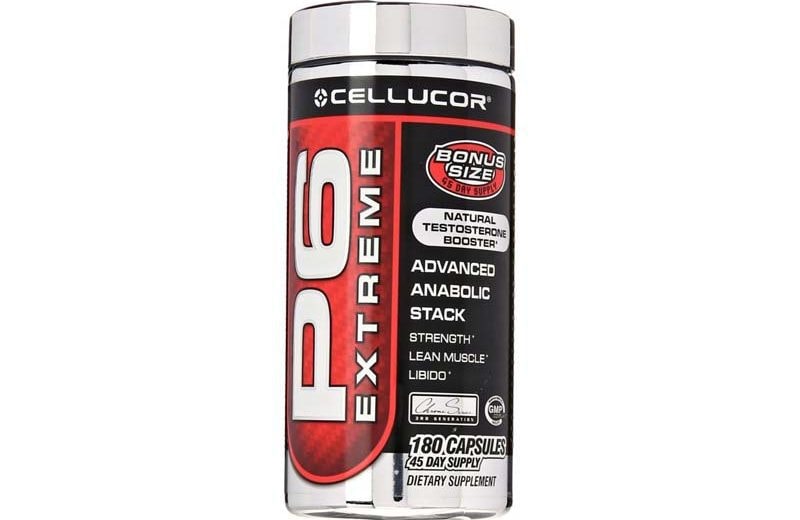 P6 Red is formulated to help optimize conditions that support natural testosterone production since it is needed in order to create a better environment for natural testosterone production that focuses on hormonal balance within the body. P6 Red also inhibits estrogen formation and minimize DHT conversion. It is a 3 in 1 testosterone booster.
P6 Red formula has two new ingredients: Adaptest™ Ashwagandha and Saw Palmetto. Clinically, a daily serving of Adaptest™ Ashwagandha helps improve muscle size and strength. It can also increase natural testosterone levels in healthy adult men. Saw Palmetto helps in prostate health. These two ingredients is very effective in bringing muscle growth to men and a healthy body in preventing prostate cancer.
The Benefits
Cellucor P6 Extreme Red (p6 red) features Adaptest™ Ashwagandha as ingredient with Saw Palmetto that can help you improve strength. It also supports the body's ability to build lean muscle. P6 Red will enhance your virility. Above all, it increases testosterone level naturally.
To have the best results, you should take 2 capsules in the morning with or without food. And another 2 capsules in the evening before going to bed with or without food also. Once you follow this carefully, you will have an awesome experience in taking this supplement. It will revive you your strength and vitality like you were still young.
Taking supplements to maintain good health is a helpful tool. Some are afraid of the side effects. But with P6 Red, you will not worry that much because this supplement is not dangerous. It is approved by many studies to be safe for human consumption.
Vital Components
P6 extreme has included Ovine Placenta Powder, Zinc, D-aspartic Acid (DAA), Andrographis paniculata, Tribulus Terrestris extract, Stinging Nettle Root Extract, black cohosh, Beta-Sitosterol and Mucuna Pruriensis Seed extract.
Positive and Negative Areas
P6 has presented its 3-in-1 formula that has combined testosterone natural production, inhibition of estrogen formation and minimizing DHT conversion. These benefits all help in the increase of muscle growth, keeping them lean but your body will have to deal with multiple alterations of your body chemistry.
Insufficient estrogen may lead to Osteoporosis Type I, Coronary Heart Disease and may also decrease water retention.
The Verdict
8.5/10
P6 Extreme has a natural way of increasing testosterone levels which presented great results in muscle growth. It keeps you lean as it helps in the burning of body fat. One should only be cautious with the possible effects of reduction in estrogen and the minimizing of DHT conversion.
Related Links: